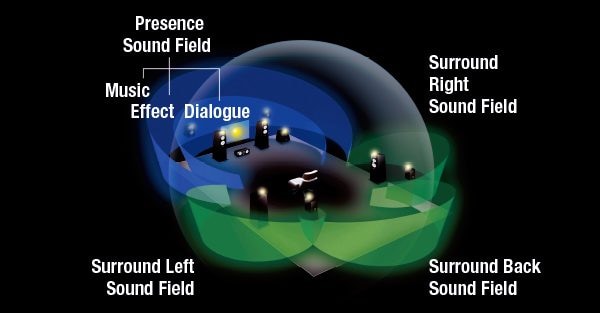 CINEMA DSP 3D for movies, music and gaming
Yamaha's unique 'Sound Field Creation' technology was developed by combining measured sound field data and digital signal processing. Yamaha has collected sound field data from famous concert halls and music clubs around the world. The extensive expertise in concert hall design, sound reinforcement technology and audio mixing came into its own. By digitizing vast amounts of information and integrating it into special LSI devices, the acoustics of concert halls and music clubs can be accurately recreated in your home. Immerse yourself in an extremely realistic film world and the authentic sound of famous performance venues.
Advantages of amplifiers with high slew rate
Such an amplifier produces precise signal transmission and is particularly suitable for high-resolution audio signals. Often amplifiers with high slew rate cause unstable signal transmission, but Yamaha's new circuit achieves the high slew rate with stable signal transmission.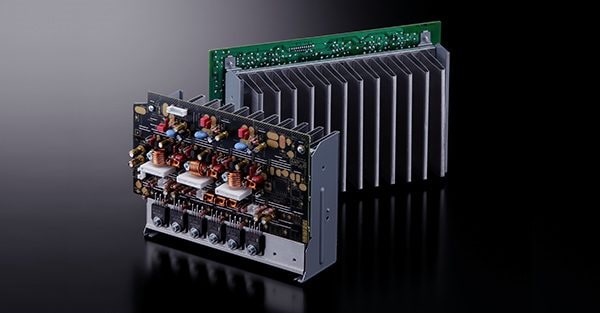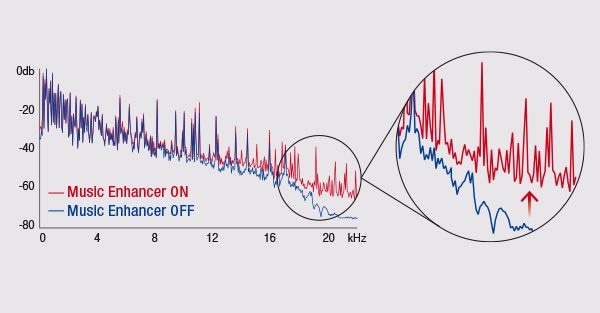 Sound enhancement for digitally compressed music
(Compressed Music Enhancer)
When encoding music into a digital compressed format, such as MP3, the frequency response is affected. Yamaha's Compressed Music Enhancer uses exclusive algorithms in digital signal processing that restores lost quality. This way the music sounds the way it should! Fresh and balanced.