Description
Garden speaker system – One of 6 professional systems for large garden areas and long cable runs. This system consists of 8 satellite Speaker(LS4T SAT), a subwoofer (LS12T SUB) and an amplifier (DSP 2-750 Mk II) from Sonance.
The familiar principle of satellite and subwoofer is further perfected by Sonance for the garden. The Sonance team of application-experienced product developers and technicians has managed to make the SLS system a worldwide success story in a short period of time. In Germany, the Sonance Landscape System is of course ready for demonstration in the mediacraft country house, or via the regional mediacraft dealer also at a demo appointment in your garden.
If the area to be covered with high-quality sound is not too large, this may mean only short cable runs. For this, Sonance provides a balanced 8 ohm satellite/subwoofer Speakerthat fits a common 2 x 100 watt amplifier, the Sonarray System.
Speaker as usual before:
In a typical outdoor installation, 2 Speaker are usually placed. The result is undesirable side effects such as uneven volume at different listening positions.
It should be noted here that sound behaves in much the same way as light. Individual light sources illuminate a small area, but if you change your position in the room, you are quickly in the dark. It is therefore advisable to use several light sources for uniform illumination.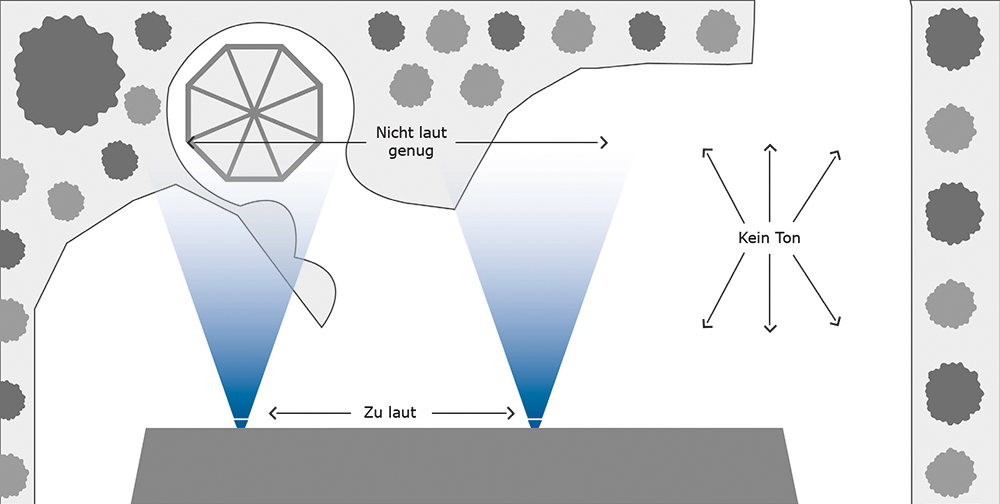 If you place the Speaker directly at the house, as has been the case up to now, the sound radiates beyond the listening position, often unfortunately also to the neighbor.

Speaker as recommended:
By installing multiple satellite speakers, you can provide even sound to a large area. The advantages of such an installation are obvious. So, firstly, you can reduce the volume, because it is uniform throughout the garden.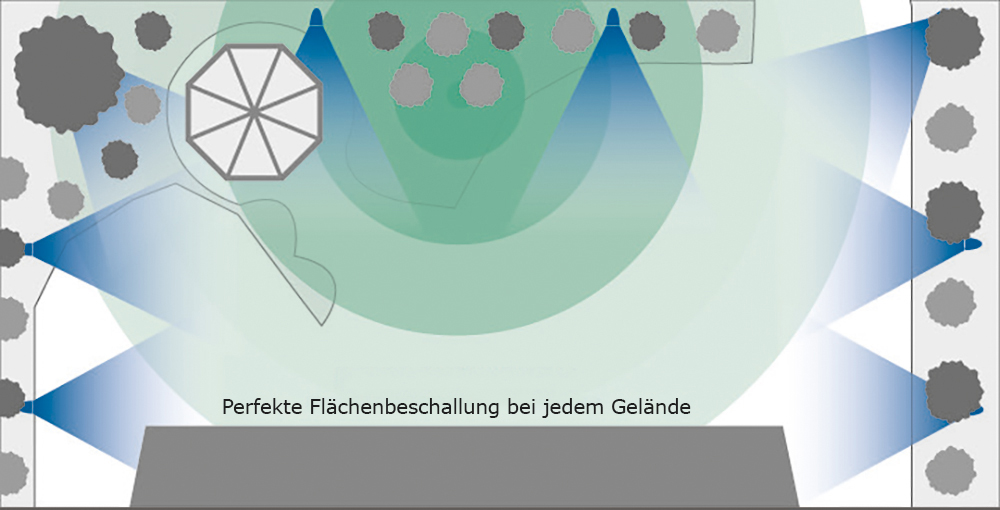 By installing a Speakeron the ground, the radiation into the neighboring property is significantly reduced and the sound quality gains.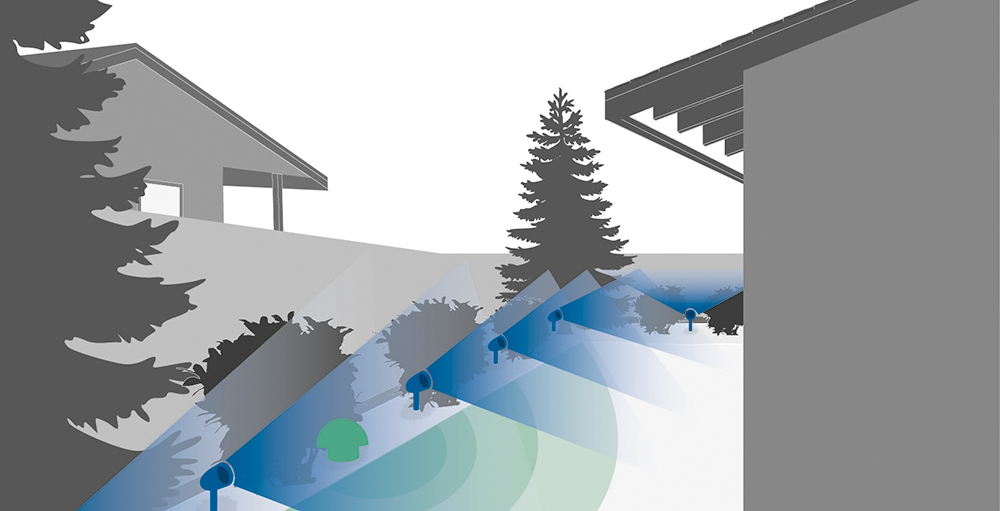 Additional information
| | |
| --- | --- |
| Manufacturer | Sonance |
| Type of use | Outdoor loudspeaker |